Naked & Uncut Estonia: Experience the stunning Hanna Orio
At the age of 26, the sensational Hanna Orio already had a flourishing modeling career in Ukraine, and it was obvious that she would go far. When she moved to Canada, she auditioned for Naked News, where her sweet personality and stunning looks made her an instant hit.
Her enchanting demeanor, paired with her dazzling appearance, has quickly established her as a popular favorite amongst her fans. As a creator, she cherishes the liberation that comes with nudity, and takes pride in flaunting her exquisite, natural silhouette.
Off-camera, she can often be found immersed in a good book, or dancing away to her heart's content. She also loves to showcase her culinary skills, where grilling the ideal steak is her specialty. Adding to her many talents, she's also multilingual. Hanna Orio is proficient in Ukrainian, Russian, French, and English, and also has ambitions to add Spanish to her linguistic arsenal.
Read her full interview below:
How did you get into the industry?
I always wanted to be creative and to try new things, so I tried modeling and really enjoyed it. So, after that, I decided to try more new things, and that was when I became a cam model – and here I am with you now!
Do your friends/family know that you are an adult content creator?
Yes, most of them know what I do.
What would you consider as your best asset / part of your body?
I think the best part of my body would have to be my big blue eyes, which I really like.
What would you like people to know about you that would shock them?
Most people don't realize that I am very petite. Also, I speak 4 different languages, which most people are very surprised at, when they find out.
What can we expect from your LIVE shows while at WarehouseX?
You can expect my shows to be amazing. I will be doing all different types of shows, including stripping, bathtub, shower, and going live with other girls. It will all be amazing, so make sure you follow me, and never miss my Live Shows – seriously!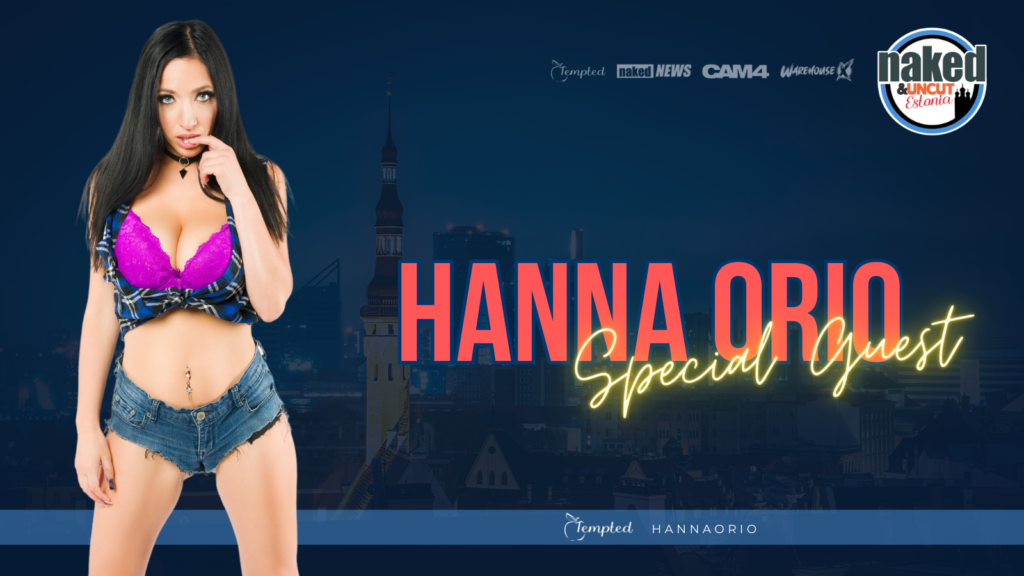 What is on your sexual bucket list and what do you hope to cross off while in Estonia?
I really want to do more girl on girl content, and to try new things. I can't wait to meet the other girls in Estonia and have some fun with them. So, I hope you will join me for my Live Shows.
What's the best advice for feeling confident in your sexuality and body?
The best piece of advice is to take care of yourself. Make sure to workout and get plenty of sleep, and treat yourself. This is my best advice – believe me, you will feel much better.
We all have our bad days, on a day when you don't feel as confident, how do you overcome that and forge on?
When I am not confident, or feeling sad, I cut off from my social media and do something I enjoy. I go to a spa, or spoil myself with some sexy new clothes, or some make-up. This always helps to make me confident again, and I hope it will help you too. Remember – treat yourself and you will always feel a little better!
What's the wildest adventure you have had? Tell us the juicy details.
I love to have sex in public, so my wildest adventure was having sex at a wedding. It was a lot of fun.
You only have 3 things you can pack and clothes are not an option… What are you bringing?
First would be my mobile phone, then a sex toy, and finally my lipstick – I never go anywhere without it!
---
Hanna Orio is embarking on a journey to Estonia, a land of enchanting beauty and sexy adventures. She is sure to create lasting memories and discover the many facets of this remarkable country. Safe travels, Hanna! Enjoy your Estonian trip to the fullest.
Stay tuned for our new posts and… Have a tempting day!
Eve