Naked & Uncut Estonia: The inspiring delights of Bunny Vic
Bunny Vic began her camming career at 21, and has undoubtedly fallen in love with it. Prior to becoming a cam creator on CAM4, she was trained in nursing. Knowing that her career brings her purpose and freedom, she has never regretted her decision.
When not on cam, she is still creative. She loves reading books, and also likes nothing better than learning new interests. Her passion for creativity has also inspired her to be able to speak different languages, including English, French and Italian, which comes in handy when camming to Fans from across the globe!
Bunny Vic is absolutely sure that her own happiness and freedom are far more important to her, than the opinions of others. Outside of her Live Shows, she enjoys sports, reading and outdoor pursuits. Her motto is: "It's better to regret what you did, than to regret what you didn't do." This, along with her indomitable spirit, has inspired her to live an active and fulfilling life.
Read her full interview below:
How did you get into the industry?
My boyfriend told me about CAM4, and I was a student at the time. So, I said ok, I will give it a try. And look at me now, after so many years I am still here!
Do your friends/family know that you are an adult content creator?
Yes, they know. Not all of my friends know, but my close ones do, and so does my family.
What would you consider as your best asset / part of your body?
I have a nice body, but I think it would have to be my waist, because it is nice and small. Also, my pussy for sure!
What would you like people to know about you that would shock them?
There are a couple of things. Firstly, I love to ride on motorbikes, and the other thing is that I love to read books about spirituality, which I think will shock most people.
What can we expect from your LIVE shows while at WarehouseX?
People can expect my shows to be lots and lots of fun. My shows will be filled with joy and happiness, so please come and watch.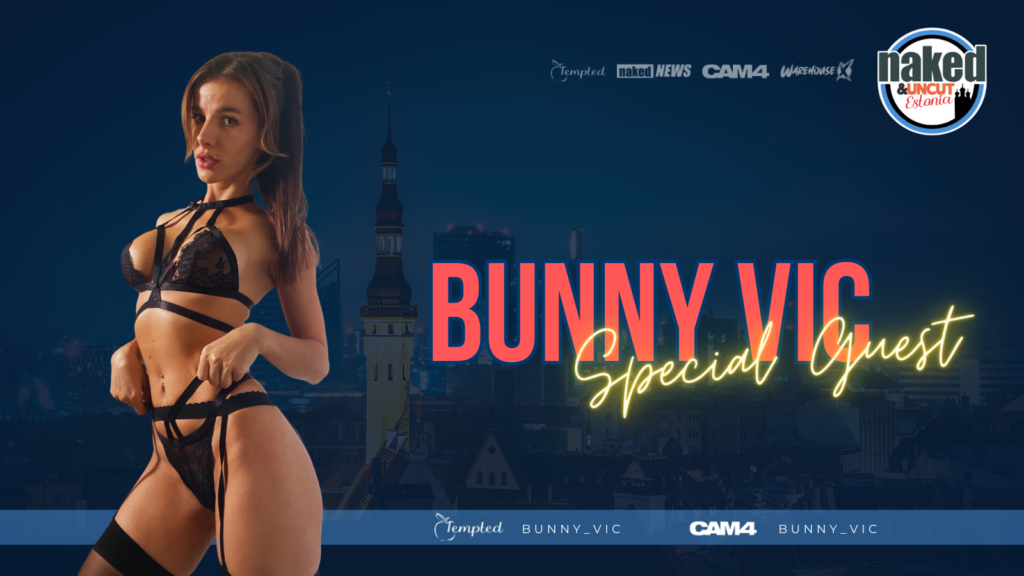 What is on your sexual bucket list and what do you hope to cross off while in Estonia? 
I want to have fun with more than 2 girls at the same time. Everything else will have to remain a secret for now! So, you will have to wait and then you will see what the mystery was, when you watch.
What's the best advice for feeling confident in your sexuality and body?
The best piece of advice is to be yourself, that way you will always be confident.
We all have our bad days, on a day when you don't feel as confident, how do you overcome that and forge on?
As I said before, be yourself and be confident. If you are confident, people will love you for being you, and then everything will be perfect.
What's the wildest adventure you have had? Tell us the juicy details.
I have had sex anywhere and everywhere, and at any time! I have had sex in so many places, even the clothes fitting room. But most of my adventures have been on CAM4, so don't forget to pop in and watch my shows.
You only have 3 things you can pack and clothes are not an option… What are you bringing?
Firstly, it has to be my mobile phone, which I need for my work. Next is my dildo, and I have so many toys that I will find it hard to choose one. But I do have a good idea about which dildo I will bring – so you will have to wait and see which one it is! And last will be a good book, as I love to read.
---
Her message is a siren call to all of us: "Guys, I'm here to have fun, join me!"
Her energy and zest for life are truly contagious, and she's extending an open invitation to anyone who's ready to embark on an adventure of laughter, good times, and unforgettable moments. Bunny Vic is the life of the party, and it's hard not to be drawn into the orbit of her excitement! Fly with her to Estonia!
Stay tuned for our new posts and… Have a tempting day!
Eve