Meet Taylor Lee: Winner of Naked & Uncut Estonia!
Everyone knows Taylor Lee: Your Romanian Naked News correspondent, beloved cam model, and content creator.
Taylor Lee is absolutely elated to share some extraordinary news with all of her cherished followers and Fans: She is delighted to announce that she has been selected to participate in Naked and Uncut: Estonia, in collaboration with Naked News, CAM4, and Warehouse-X.
How did you get into the industry?
I was at a point in my life where I was looking to discover more about myself, to explore what else I might enjoy beyond just being a typical girlfriend. It was during this time that I decided to create an account on CAM4, and that's how I found my way into the industry. Little did I know, I would discover so much more than I had initially anticipated.
Do your friends and family know that you are an adult content creator?
Well, as for my family, they are completely unaware of my work as a content creator. I've never disclosed this aspect of my life to them, and I don't think they have any knowledge of it.
On the other hand, some of my friends are aware of my profession. In fact, a few of them have even been supportive and helped me record some segments.
Which is your best asset?
I would consider my best asset to be my legs. I receive a lot of positive feedback from Fans and people who admire my long, beautiful legs. Whenever I have the opportunity, I love to showcase them by wearing high heels or short skirts.
Additionally, I would also mention my hair as another asset. It's exceptionally long, and I often get inquiries about whether it's my natural hair. The truth is, yes, it is my real hair. I've only had one significant haircut when I was around 20 years old, and it was a short one!
What would you like people to know about you that would shock them?
Sometimes I wake up in the middle of the night, and I can't resist storming into my kitchen to indulge in Nutella with a massive spoon. It's a guilty pleasure of mine, and it's something I don't often share.
Another somewhat surprising fact about me is that I have a fear of the dark. I've always been afraid of the pitch-black abyss that engulfs the night. To combat this fear, I've made it a habit to sleep with the TV on, its comforting glow serving as a shield against the unknown shadows.
What can people expect from your Live Shows at Warehouse-X?
Well, I'm going to bring the heat and deliver some of the steamiest shows you've ever seen. I'll be breaking out the oil and exploring new horizons, and who knows, I might even sneak in a few toys into my luggage if regulations permit.
I'm here to showcase everything I excel at on camera, and if there are any contests or exciting events happening at Warehouse-X, you can bet I'll be giving it my all.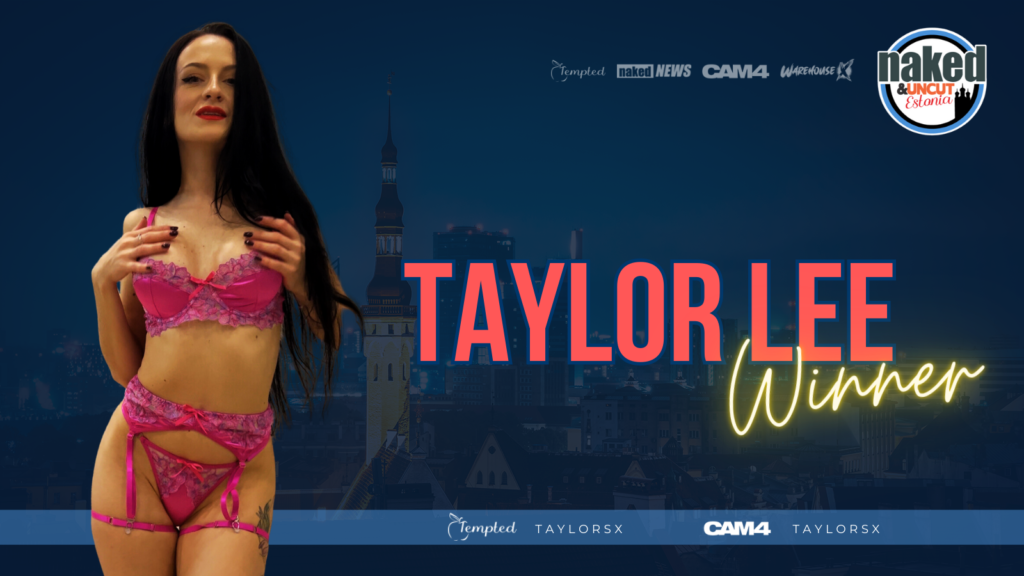 What's the best advice for feeling confident?
We all have our unique quirks, and it's important to embrace them. We are all beautiful and have our own confidence. Self-love is the foundation of my confidence; I prioritize loving myself before anyone else. Sometimes, wearing makeup enhances my confidence further.
What's the wildest adventure you have had tell us the juicy details?
I recently attended the XBIZ Amsterdam event, where I was joined by Marina, Cecelia, and the stunning Eila. During our time there, we attended some lively parties and found ourselves at a club where everyone was dancing. The atmosphere was liberating, with many of the girls opting for a bold, free-spirited style, dancing without tops, dresses, or pants.
We had quite an adventurous night, with playful moments that involved rubbing ice on our nipples and a daring encounter where I may have licked someone's nipple. Unfortunately, due to a few more drinks that night, my memory is a bit hazy, and I can't recall whether it was Marina or Eila!
You only have three things you can pack and clothes are not an option!
I'm bringing a black eyeliner, my phone and my favorite vibrator!
---
Taylor Lee wants to extend her heartfelt gratitude to all of you for your incredible support. Your encouragement and belief in her have made her journey to Estonia possible, and she's immensely grateful.
Now, as Taylor embarks on her thrilling adventures in Estonia, she wants to remind her Fans not to miss a moment of the excitement. Stay tuned for updates, behind-the-scenes glimpses, and captivating experiences as she explores this new chapter in her journey.
Stay tuned for our new posts and… Have a tempting day!
Eve