Happy International Yoga Day!
योग means yoga, and yoga means a moment to get in touch with yourself and the world around you! There are many definitions of yoga, but the one we like best is: «philosophy of life», which originated in India more than two thousand years ago and aims to help us find our balance between body, mind and spirit. Did you know that this discipline is a favorite with Temptations and Tempted fans? We tell you more in this blog post! Let's celebrate together this International Yoga Day
Do you love yoga? We have selected the best Profiles for you!
Breathe in, breathe out and enjoy these temptations that will get you into the magical world of yoga: This activity helps you to be more flexible, relax and will give you more energy and brighter moods.
Alana Blaire: Alana loves training and taking care of herself. Her best Fans know that she is Live on Tempted twice a week, Tuesdays at 7pm EDT and Thursdays at 8pm EDT… Although she loves intensive workouts, a yoga session is never to be missed!
Marina Valmont: Why is #InternationalYogaDay being celebrated today? June 21 was chosen as it is the Summer Solstice, the day where there is the most sun out of every other day of the year! Breathe in, breathe out and celebrate on Tempted!
Shannon Blake: Shannon loves being in touch with nature and if you want to meet her, take a flight to Costa Rica and you will find her doing yoga at sunset on a beautiful beach! She is a certified yoga instructor and her speciality is yoga streams!
Taylor: According to Taylor, Regardless of your level of yoga expertise, if you're practicing regularly, you can feel better from head to toe! You may feel increased mental and physical energy, a boost in alertness and enthusiasm, and fewer negative feelings after getting into a routine of practicing yoga!
Madison Banes: Madison discovered yoga through a friend! She decided to start after she stopped dancing competitively! She needed something that would help her move her body and remind her of the sensual movements of dance! She loves all positions that allow her to be upside down! Really difficult…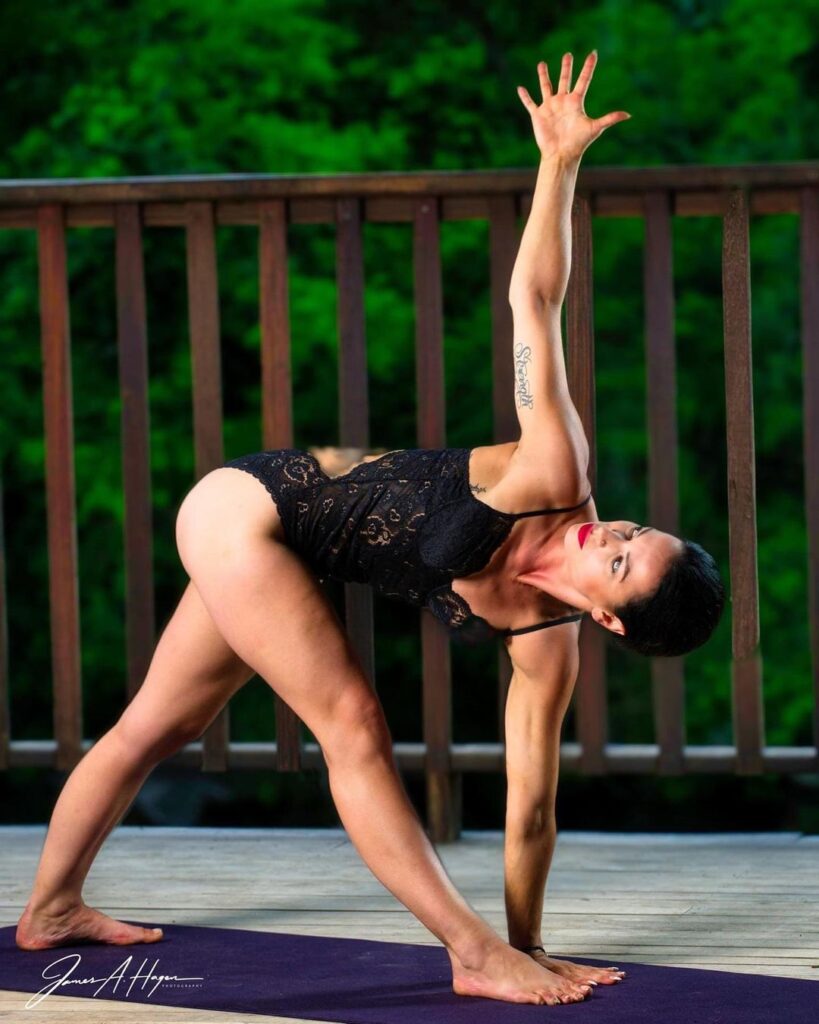 Tia Larose: For Tia Larose, there's nothing better than a yoga session! Especially if you can do it in the buff! You know what I mean! She loves doing yoga because it helps her improve her flexibility and her split… Her Fans can't help but appreciate it!
Are you a Temptation and want to broadcast a yoga session?
If you are a Temptation, remember that the most important part is always to choose a theme you are passionate about and feel comfortable with! It is very important that you choose your niche: Yoga, cooking, workout… Tell your Fans what your biggest passion is and get them involved! Remember that you can also choose different themes and use your imagination to combine them! At Tempted, just be creative and anything is possible!
Stay tuned for our new posts and… Have a tempting day,
Eve