Ready, set, go! Naked & Uncut: Estonia is coming soon!
Excitement is building as the third edition of Naked & Uncut: Estonia is just around the corner, and our esteemed guests are about to embark on their journey to Tallinn! This exceptional event has been brought to life through a collaborative effort involving Naked News, CAM4, and Warehouse-x, and we are all eagerly anticipating the grand moment when we meet the incredible winner.
Get ready for a spectacular event that will leave a lasting impression, as we come together to celebrate the achievements of our remarkable winner and continue to push the boundaries of what is possible. The countdown has begun, and Estonia is waiting to host a truly remarkable gathering that will inspire us all.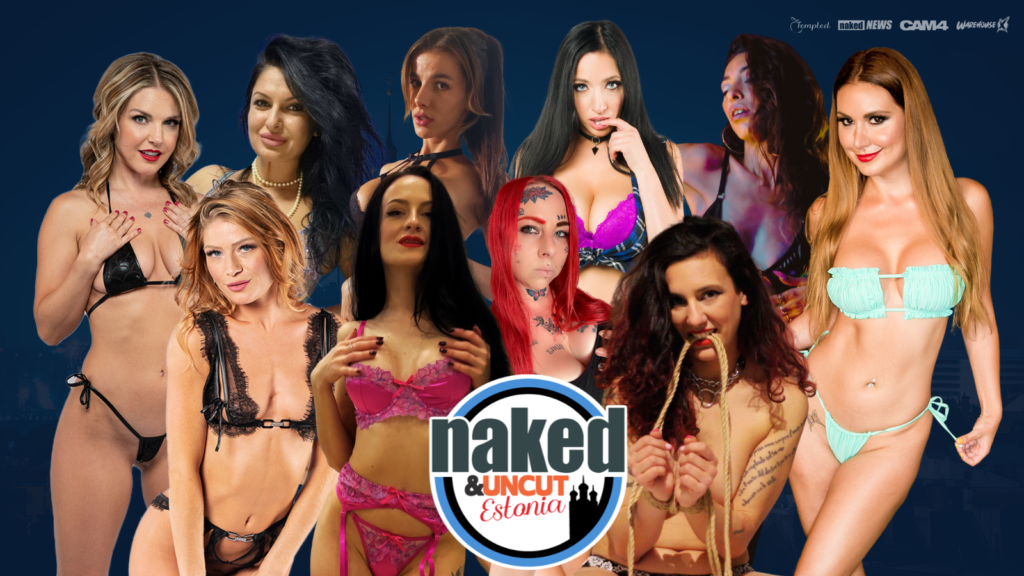 Special guests and winners of Naked & Uncut: Estonia
Today, we'll spotlight our exceptional winners and esteemed special guests of Naked & Uncut: Estonia. Sit back, relax, and get ready to enjoy as we delve into their stories!
Taylor Lee: Your Romanian Naked News correspondent, adored cam model, and creative content creator. Her mesmerizing legs and flowing long hair will capture your heart and imagination!
Bambola Maso: This fearless and adventurous camgirl, is always pushing boundaries and exploring the uncharted. She thrives on trying new experiences and revels in the thrill of being watched.
Amani Louve: Come, explore every angle of Amani. Taste her essence, and you won't be able to resist her allure any longer. Count on numerous adventures with this goddess by your side.
Missnvus: Globally known as squirt queen, the best squirter you ever gonna meet! Grab a snorkel and a wetsuit if you want to see her tsunami! Can you tally up all of her tattoos and piercings?
Brownie Skin: A radiant presence from Love Island, brings sunshine and charm wherever she goes. Her vivacious spirit and captivating personality have won the hearts of many, making her part of the show!
Bunny_Vic: Our fun-loving friend from France! She's here to create memorable moments and invites you to join in the excitement. Let's embark on a playful journey together!
Hanna Orio: A versatile talent who wears many hats as a model, content creator, and a guest anchor on Naked News. She is a true embodiment of natural beauty, gracing the world with her enchanting blue eyes!
The sexiest hosts: Marina, Eila and Cecelia!
Meet Marina Valmont, the vivacious Naked News anchor who embodies extroversion like no other! With boundless energy and a magnetic presence, Marina thrives in the spotlight and truly comes alive in front of the camera. Her passion for storytelling and connecting with the audience is evident in every segment she hosts.
Eila Adams, the creative genius behind «Flex Appeal», where fitness meets sizzle. She brings a unique blend of passion and creativity to the fitness world, inspiring viewers to embrace a healthier lifestyle with style. Her innovative approach to fitness leaves a lasting impact, making workouts fun and exciting!
And what about Cecelia Sommer? With a boundless zest for life, Cecelia approaches every challenge and opportunity with an infectious energy that inspires all those around her. She is a relentless seeker of excellence, always pushing the boundaries of what's possible in every facet of her life!
---
As our journey comes to a close, we're excited to announce that we'll soon be flying off to Estonia! Save the dates: October 20-25, we will be waiting for you!
Stay tuned for our new posts and… Have a tempting day!
Eve