Tempting Discovery: Samara
There would be so many things to say about her, but we could sum them up in three words: Tasty Tuesday, Thirsty Thursday and Belly Dancing! Of course we are talking about Samara! But Samara is always cheerful and sunny, and what she loves most is socializing and meeting new people! If you don't see her live, she will surely be busy organizing Virtual Party Shows with other Temptations! If you haven't yet had the pleasure of attending one of her historic Live Shows, then you can't miss this latest blog article! We asked her a few questions and look forward to sharing her answers with you! This interview is divided into two parts: we wanted to get to know Samara personally, but also to find out what she loves most about being a Temptation! This is the final result!
Some details about Samara
Zodiac sign: Libra
Favorite movie/series: Flashdance
Favorite book: 11 minutes by Paulo Coehlo
Favorite hobby: Yoga
Who is Samara?
I am a professional Bellydancer and dance instructor from Toronto. I love to travel and meet new people. My Live Shows include cosplay, workouts, 420 baking and always dancing. You might even be tempted to get up and shake it too!
What do you like most about your career as a Content Creator?
I love being able to connect, create and interact with different individuals and other artists from all around the world.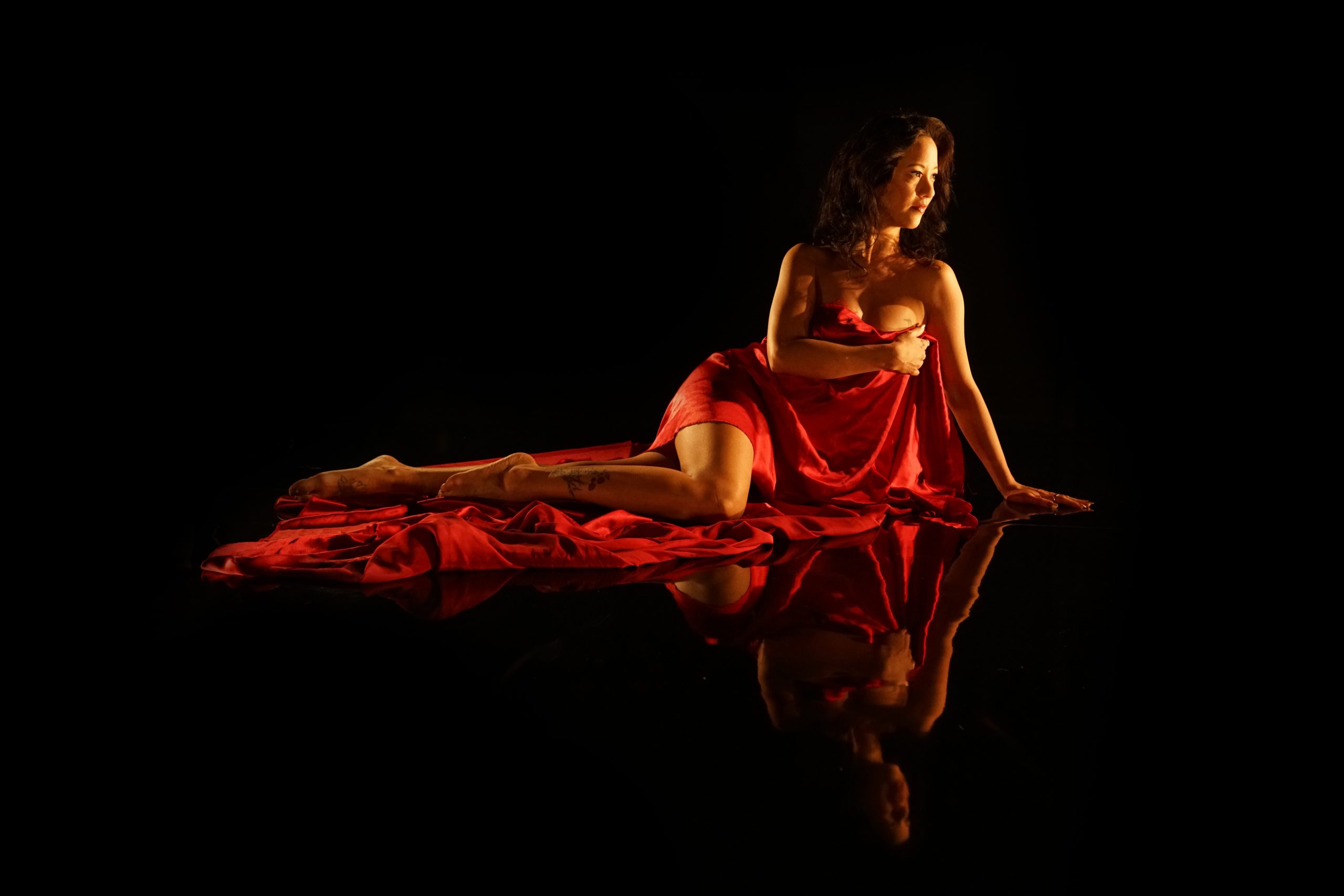 What is the Temptation Experience for you?
I have a very unique connection with each of my subscribers. I appreciate the little gestures and personalities that show up and I look forward to seeing everyone during my Live Shows. We always have fun. I have the sweetest Fans, thank you all so much! xoxo
What can tempt you more?
Inside jokes with my Fans!
A funny or special story that you remember with a Fan
I have a lot of funny moments…I think setting off the fire alarm….2x during a nude baking show takes the cake!
What do you like the most about Tempted?
Virtual Party Shows!
Finally, who would you love to do a Virtual Party Show with?
Taylor! A Fan told me she loves bellydancing too.
---
This chat with Samara only confirmed our certainties! The best part of being a Temptation for Samara is always being able to meet new people… Even better if they come from all over the world! An important part in all this of course is played by her Fans, whom she loves madly! Surely they won't get bored with her as her Live Shows are always different: 420, Cosplay, Yoga, Belly Dance… In short, fun is guaranteed! Are you already a fan of Samara or didn't you know her? Drop by and say hello on her Tempted Profile! She'll be happy to meet you!
Stay tuned for our new posts and… Have a tempting day!
Eve