Tempted Content Policy
Check it before starting!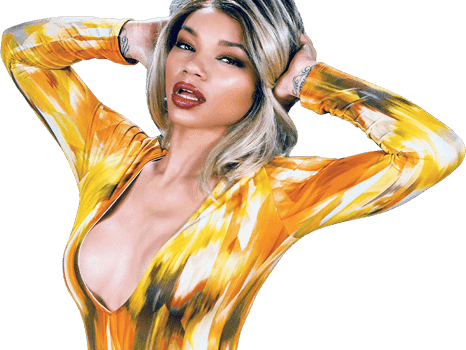 Welcome to Tempted.com. For our Temptations and Fans to have the best possible experience and remain safe, you must adhere to the following policies regarding content.
Definitions
* Fan or Fans: user(s) who subscribe to one or more Temptations.
* Temptations: content creators on Tempted.com are known as Temptations. A Temptation may upload and create content if it is legal and does not violate our terms.
* Content: Videos, images, galleries, direct messages, and live shows are all examples of content that can be created and uploaded.
Minors
* To appear on Tempted.com you must be 18 years of age or older, no exceptions. Even in a non-nude, non-suggestive instance a minor cannot pass the age verification and is not approved for broadcasting, creating, sharing, or uploading content on Tempted.com.
* Child pornography (CP) in any form is an immediate ban and additional legal action.
* Tempted.com does not discriminate against Temptations who have children. Temptations with children are not barred from broadcasting on Tempted.com or being promoted on Tempted.com social channels.
Animals
* Animals can appear in content if they are not involved in any sexual capacity.
* Content depicting violence against animals is not permitted on Tempted.com.
* Bestiality is an immediate ban. A nude Temptation cannot interact with an animal in any way.
Violence
* Rape, forced sex and other violence, simulated or otherwise, is not permitted.
* Violent or gory content intended to shock or disgust viewers or encouraging others to commit violent acts is not permitted on Tempted.com.
* Depictions of road accidents, natural disasters, war aftermath, terrorist attack aftermath, street fights, physical attacks, sexual assaults, immolation, torture, corpses, protests or riots, robberies, medical procedures, or other such scenarios with the intent to shock or disgust viewers are not permitted.
* The promotion of suicide, self-harm (cutting), or content that is intended to shock or disgust users is not permitted.
* Weapons or fake blood may only appear as part of a costume or cosplay, are fully integrated with the character, are not real weapons or blood and at no time are used in an aggressive manner or in a manner that simulates that the person carrying them is going to harm themselves or others.
If you believe anyone is in imminent danger or engaging in self-harm, please reach out to us at support@tempted.com
Incest
Family members are not permitted to appear in the same content (images, videos, etc). Incest, actual or simulated is not permitted on Tempted.com.
Substances
* In general, legal drugs are allowed on Tempted, but illegal drugs are not.
* If a person is visibly intoxicated during the live show, in videos or galleries, or passed out, the show will be closed immediately, a warning will be issued to the Temptation involved and repeat offenders will be banned.
Body Functions
*Showing bodily fluids, such as blood, with the intent to shock or disgust viewers is not permitted.
* Urine is allowed on Tempted. However, being urinated on, or urinating on someone else, is not permitted.
* Scat (poo) is not permitted on Tempted.
* Vomit or vomiting are not permitted on Tempted.
Hateful Content
* Content that promotes hatred or violence against individuals or groups based on attributes such as race, age, disability, serious diseases, ethnicity, gender identity and expression, religion, sex, or nationality is not permitted. We also do not permit accounts whose primary purpose is inciting harm towards others based on the above categories.
* Hate speech of any nature, nor symbols being used for hateful purposes, are not permitted.
* Hateful images or symbols in your profile image or profile header are not permitted. You also may not use your username, display name, or profile bio to engage in abusive behavior, such as targeted harassment or expressing hate towards a person, group, or protected category.
Solicitation
* Advertising escort services is not permitted on Tempted.com.
* You are prohibited from soliciting Temptations or other Tempted members for any unlawful purpose or act, or for any paid sexual act even if prostitution is legal in that jurisdiction. Any such solicitation is grounds for immediate account termination and ban. Tempted does not and will not facilitate prostitution.
* Advertising other sites is not permitted.
* Advertising personal sites is permitted, if that site does not feature Cam Shows or Fan Sites for outside payment.
* You use Tempted and interact with other Tempted Fans at your own risk. You acknowledge and agree that we are not responsible for your decision to interact with anyone, in-person or otherwise, off the Tempted platform. You acknowledge and agree that, as in any walk of life, it may be dangerous to meet and interact with someone you do not know is safe. You are strictly prohibited from using the Tempted platform to meet with anyone for an illegal purpose.
* Advertising services for alternate payment methods is not permitted.
Pre-recorded Shows
* Do not transmit, stream, or otherwise send any pre-recorded audio or video material during a live stream or otherwise attempt to pass off recorded material as a live stream.
* The use of pre-recorded video is permitted if it is included in the «My Videos» section on Tempted.com.
Linking to and from Tempted.com
* Users have the facility to connect an active Twitter account to their Tempted.com account and to share certain Content in the form of Tempted.com posts to Twitter using the share feature. If you use this feature, you must fully comply with Twitter's terms of service for Content shared this way.
* On Tempted.com, we offer you the ability to link your Temptation.com account with your personal one. Please make sure that you use your own profile and not 'third-party' profiles which are not connected or linked to the platform.
Show Types
Outdoor Shows
* Temptations are encouraged to broadcast outdoors. Outdoor shows follow the same content guidelines and rules as regular broadcasts.
* Like regular broadcasts, children or minors are not permitted on cam at any time.
* Broadcasting from public locations is permitted, but strangers or anyone who is unaware they are on Tempted.com may not be shown on cam.
* Broadcasting from a car is permitted, but for safety reasons, the car must be safely parked in an off-road location.
* Buildings, traffic or advertisements are permitted in the background of broadcasts but discouraged.
* To avoid claims of invasion of privacy, Tempted.com recommends that performers do not broadcast from a height of more than 5'5" above ground.
* Broadcasting from playgrounds, schools, hospitals, graveyards, or churches is not permitted.
Streaming Content (Games)
* Temptations are encouraged to stream video games or similar content, similar to Twitch.
* Temptations may stream content such as video games as long as they appear on cam as well.
* Temptations may appear along with the screen in view of the webcam.
* Temptations may use picture-in-picture while streaming the game to Tempted.com using an external coder.
If your content violates this policy, we'll remove the content and send you an email to let you know. Depending on the violation, you may receive a warning or for a serious infraction your account could be banned.
Tempted.com is a place to have fun and relax. We want both Temptations and Fans to have a good experience on the platform. To achieve this, we would like you to:
* Be kind and polite
* Be respectful
* Be empathetic
* Keep the communication flowing. If something bothers you and you cannot work things out, feel free to contact us at support@tempted.com for assistance to resolve the issue.